Simplify payment processing by integrating the right payment gateway that suits your business.
Why You Need An Online Gateway

With the right system in place, your business can accept many forms of payments beyond the standard credit card, including Paypal and Apple pay.

Secure Payment Processing
A payment gateway provider guarantees security and PCI compliance by reducing the occurrence of credit card fraud.

Accepting a wide range of payment types increases customer satisfaction and reduces abandoned shopping carts.

Our solutions are easy to integrate to most shopping carts and gateways.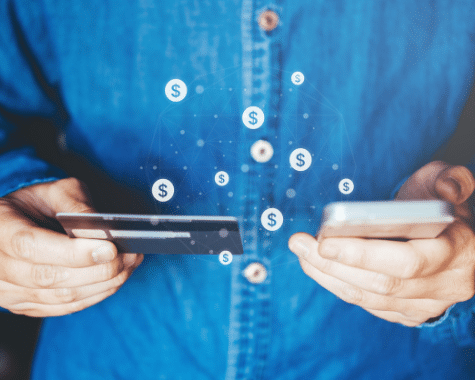 Online Payment Gateway
A payment gateway is a great way to accept hassle-free credit and debit card purchases for your business. The term includes both physical devices that read cards as well as online portals, so you can sell and purchase more goods with less time on processing. The provided information will let you know about what is an online payment gateway. 
Payments are made easier with a gateway for online payment. When integrated into your e-commerce platform, it acts as the channel for both making and receiving payments online! You can receive funds easily by filling in some information like credit/debit card numbers or CVV codes before submitting them directly into their designated account from there on out; we'll take care of everything else – including getting paid ourselves (and depositing money straight back)!
Benefits Of Online Payment Gateway Service Providers
A premier payment gateway should cater for all needs of businesses of all sizes. A payment gateway service provider offers various benefits that help consumers. Benefits of an online payment gateway service provider may include:
White label 

Fraud and risk management

PCI DSS Wallet

API tools for easy integration
An efficient payment gateway service provider would make it easy for customers to shop with them from their smartphones. Plus, they should also accept all major credit and debit cards which means that consumers will get the most out of every sale as well as they may also provide an additional facility for gateway online auctions.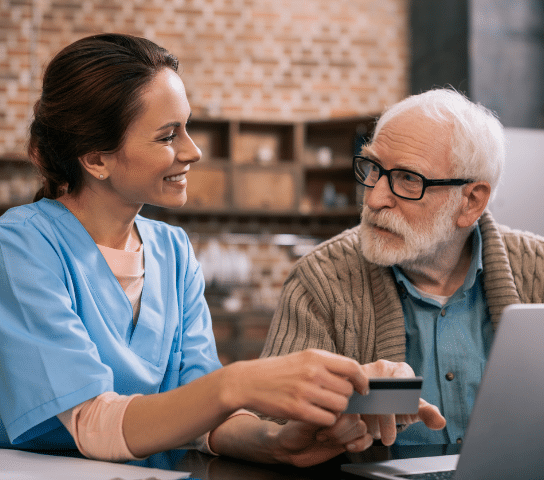 Features & How Does The Payment Gateway Work?
Some of the features of a payment online gateway account  may include:
Multi-payment method

Multi-channel processing

Multi-language option

Multi-currency processing

Fraud management system

Built-in analytics

Direct payment link
Further, if you want to know how does a payment gateway work, then keep reading below:
The process of how does a payment gateway works has a few intricate steps:
Step 1: Once the customer places his/her order, they need to enter credit card information.
Step 2: When you shop online, your card details are encrypted in a secure way with SSL encryption to be sent between the browser and merchant's web server.
With a payment gateway, you can skip those pesky PCI DSS (Payment Card Industry Data Security Standard) compliance obligations and keep your customers on site.
Step 3: The merchant sends transaction details to their payment gateway which is an SSL encrypted connection with the server hosted by the company.
Step 4: The payment gateway translates the message from XML to a variant format understood by EFT Switches and forwards it on for processing.
Step 5: The processor forwards the transaction information to both card company and bank, then proceeds with processing.
Step 6: Next, the credit card issuing bank receives your authorization request and verifies that you have enough funds available on account to complete it. They then send back an approval or denial response.
Step 7: The processor forwards the authorization response to a payment gateway, which receives and processes it.
Step 8: The merchant completes the order but this time by fulfilling it.
The authorization is cleared once consummation occurs – in other words when goods or services are actually received from you as intended!
Step 9: At the end of each day, merchants submit all their approved authorizations to an acquiring bank for settlement.
Step 10: The acquiring bank's batch settlement request ensures your credit card is getting paid.
The issuer of this payment transfers funds from an account at their institution, then posts it onto yours through wire transfer or Electronic Funds Transfer (EFT).
Step 11: The credit card issuer makes a settlement payment to the acquiring bank, usually within one day of receiving notification.
Step 12: The funds are then simultaneously transferred into the merchant's nominated account (either same day or next).
Example Of A Payment Gateway
An example of some reliable payment gateways or online payment gateway service providers in the market would be those who have fast, convenient, and secure payment processing for businesses of all sizes. Their platform would be easy to use so that you can get started quickly and securely accept payments online.
With a good payment gateway, you can be assured that the online gateway payment services you choose will be processed quickly and efficiently.
Payment Gateway vs Payment Processor
| Payment Gateway | Payment Processor |
| --- | --- |
| A payment gateway is the first step in securely processing customer card information. | The payment processor and gateway services are critical to your business. |
| It collects your personal data and encrypts it for later use, making sure that no one else besides those who need access will be able to get their hands on what was given up at registration time. | They connect customers with their banks, allowing them to send money directly from a card account or bank transfer to complete transactions. |
Why choose Merchant Services Broker Solutions For Online Payment Gateway?
Merchant Services Broker Solutions is the perfect payment gateway for businesses of all sizes. It's easy to use and offers a wide range of features, making it the perfect solution for your online payments. With Merchant Services Broker Solutions, you can rest assured that your transactions will be processed quickly and securely. So why wait? Try Merchant Services Broker Solutions today by calling us at 888-912-6727!
What is the best online payment gateway?
You can decide what's the best payment
gateway online service
for your businesses depending on your requirements, needs as well as distinctive features provided by the payment gateway which may include:
 a secure and easy-to-use platform

easy to accept payments from customers anywhere in the world

transactions will be processed quickly and securely. 

a payment gateway that can handle all money transfer needs
Which payment gateway is the best for the USA?
There are a lot of payment gateways out there, but which one is the best for businesses in the US? There are a lot of factors that may deem a payment gateway as the best one for your business that may include:
fast, reliable processing for all types of businesses

Customer service is top-notch. 

service-detailed services that are suitable for providing an

online payment gateway for a small business.
How do online payment gateways work?
Online payment gateways provide an easy way for customers to pay with their credit or debit cards without having to share sensitive information like their card number or security code. This means that when a customer purchases from your website, the gateway processes the transaction on its servers instead of yours so you don't have to worry about any potential security risks. Thus, this is
how an online payment gateway works.
Some companies also offer a wide range of merchant services like an
online merchant gateway
that offers comprehensive support for all major payment processors and gateways, so you can accept payments from around the world. 
How to get an online payment gateway on my website?
A payment gateway is the quickest and easiest way to get your merchant account up and running. There are so many payment gateways that you can use! To start collecting customer information, you need a payment form that allows easy access and collection of this data. Next, sync your purchases with the appropriate gateway to get started.
How much does an online payment gateway cost?
The cost of an online payment gateway will vary depending on your business size and the type, but there's one general standard that can apply to all companies: transaction fees. This includes 3 types:
transaction charges

monthly charges

set-up charges
These charges depend upon the level you proceed to.