Merchant Service Providers
Meet Truly Seamless Payment Processing with New Era of Technological Advantages!
A Merchant Service Provider You Can Trust

Skyrocket Sales & Increase Convenience
Happy and returning customers love well-defined processes, trust, and ease of access. Flexibility to make purchases in several ways is proven to increase conversions, sales and revenue, while creating a beautiful experience for your customers every single time.

The Future Of Money Management
Streamlining the way your business handles transactions doesn't have to be a painful process. Accepting credit cards online will help you remain organized from the get go and it will also make room for better cash flow management.

If you are serious about selling retail or if you have a store, you have already encountered at least one merchant service provider (MSP). Such services act as gatekeepers between your business and your customers. We're here to help you accept cards while maintaining excellent security standards.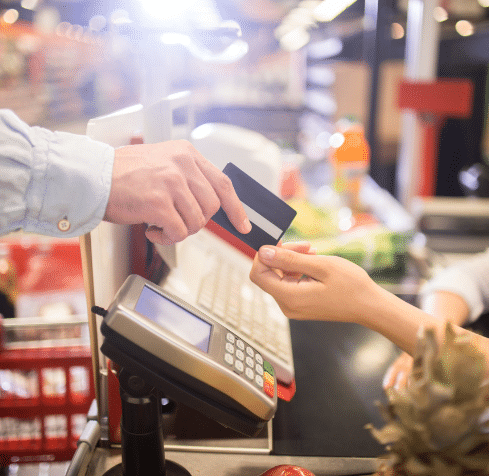 Merchant Service Providers Overview
Setting up a business in any field requires comprehensive and exhaustive research and planning, to gain opportunities to spread their reach in the market. An essential part of this process is the processing of payments. While many small businesses who are starting, do not consider it a necessity to invest in advanced payment processing solutions, there are certainly many benefits to be gained from considering this option.
Online payment processing has evolved considerably, with the main priority being the security of sensitive customer data, as well as the convenience of availing online services at affordable and transparent costs.
What is a merchant service provider?
An imperative entity of this business circle, which provides a business with authorized means of conducting purchases and transactions, is a merchant service provider. Merchant service providers have a broad set of skills and resources that they employ to furnish customized and streamlined solutions to the various payment processing options in the market.
Every business need differs from one another, from marketing to planning, from the basic floor plan to complex operations. Online merchant service providers work in tandem with a business to navigate through the chaotic field of payment processing. In a sentence, they offer provisions for accepting payments through hardware and software products.
However, some of the best merchant service providers, in addition to providing these basic facilities, offer a sense of security and backing, with trustworthy and professional knowledge of handling issues related to payment processing.
'Merchant service providers' is an umbrella term, which encompasses multiple business entities like payment gateway providers and merchant account providers among many others. While the end goal of supplying a means of accepting online payments is common among all these business entities, the services they furnish are distinctly different from one another.
The following are the three types of merchant service providers in USA.
Merchant Account Providers At the very least, a merchant account provider will set you up with an online merchant account to store and transfer funds as well as furnish the payment processing services. However, not all merchant account providers provide you the payment processing services. They instead rely on direct processors, credit card companies who offer direct payment processing services, to furnish the merchant with said services.
Payment Services Providers According to business needs, a small business may not have the urgency of investing in top merchant service providers. Payment service providers fulfill the task of equipping your business with the ability to accept credit/debit card payments without a merchant account. One does not have to pay any account fees since their services are aggregated into another merchant account. This option is feasible for those businesses that operate seasonally or produce modest revenues in online credit transactions.
Payment Gateway Providers Similarly to a payment service provider, a payment gateway provider also may not supply a merchant account. They offer the ability to process payments online through authorized and secure payment gateways.
Signing up with a suitable Merchant Service Provider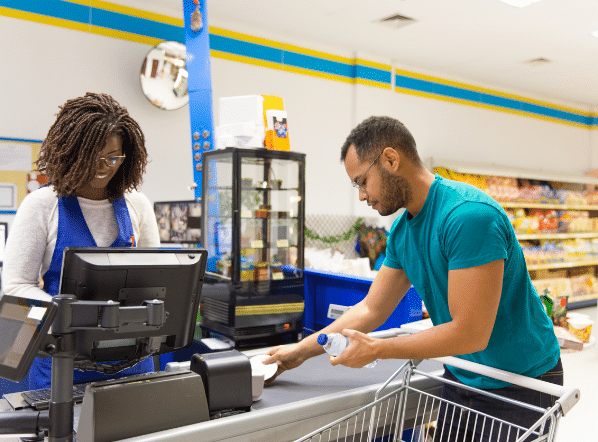 Setting up a business, and managing it, are two distinct operations, both requiring tireless efforts and consistent and reliable services from a reputable merchant service provider. Assessing whether you require their services or not, is a prerequisite to determining a compatible merchant service for your specific point of sale systems.
Is there any scope of future expansion included in the business solutions curated by your merchant service? Do they provide you with software features that you require or have you been conned into paying for features you do not have any need for?
At Merchant Services Broker Solutions, our experts ensure your journey through this venture is productive and cost-effective, aiding in better revenue management, flexible mobile payments, improved customer service, increased sales, and convenience, all aligning with excellent security standards.
As one of the top credit card payment processing companies, our merchant services include, and are not limited to, the following types of facilities:
Merchant Accounts
Virtual Terminals
The host of merchant service providers available at your disposal has multiple services to offer, compatible with certain styles of businesses. Their combinations of products and pricing have to be compatible with your business specifications to make the most out of available resources.
At Merchant Services Broker Solutions, our customized and seamless merchant solutions can help your business integrate with strategies to facilitate better customer payment experience. Whether you are at the peak of your business achievements or starting fresh, or seeking to incorporate new software technology, reach out to us at 888-912-6727 and our experts will guide you along, with a competitive edge to reach that potential stage in your business productions.
Common Merchant Service Providers FAQs
How much should I pay for merchant services?
The payment for merchant services depends on the type of merchant service you avail. Aggregators and acquirers have strict requirements and charge per-transaction fees without stressing out on annual or PCI compliance fees. ISOs charge varied per-transaction fees for various merchants, keeping in mind their risk value and various cancellation, compliance, and setup fees. 
What is a good merchant service rate?
To understand the value of the merchant service rate, you have to have a basic grasp on the types of rates - Interchange, Markup, Flat, Effective, etc. Different factors like monthly revenue, industry requirements, payment accepting methods, etc., make a play on how low or high your merchant service rate can get.