Merchant Service Providers
Need reliable and authentic merchant service providers in the USA? Look no further than us! Merchant Services Broker Solutions has got your back!
A Merchant Service Provider You Can Trust

Skyrocket Sales & Increase Convenience
Happy and returning customers love well-defined processes, trust, and ease of access. Flexibility to make purchases in several ways is proven to increase conversions, sales and revenue, while creating a beautiful experience for your customers every single time.

The Future Of Money Management
Streamlining the way your business handles transactions doesn't have to be a painful process. Accepting credit cards online will help you remain organized from the get go and it will also make room for better cash flow management.

If you are serious about selling retail or if you have a store, you have already encountered at least one merchant service provider (MSP). Such services act as gatekeepers between your business and your customers. We're here to help you accept cards while maintaining excellent security standards.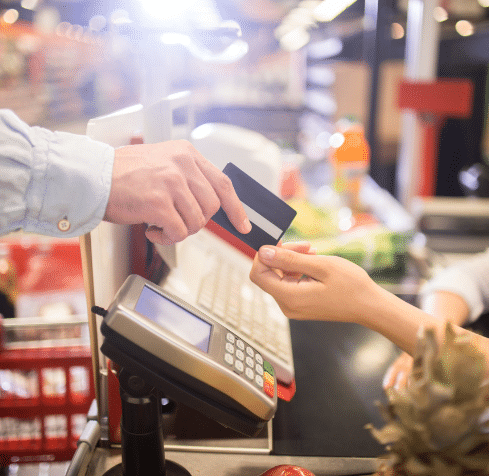 Merchant Service Providers Overview
Merchant Services Broker Solutions is the best merchant service provider for businesses of all sizes. With a wide range of products and services, we can meet your every need. We have the latest in payments technology, so you can rest assured that your transactions will be processed quickly and securely. Plus, our friendly and knowledgeable staff is always available to help you with any questions or concerns you may have.
What Is The Merchant Services Provider (MSP)?
A merchant services provider (MSP) can be any business that provides credit card processing for merchants. They are also sometimes called payment processors, payment gateways, or acquirers. MSPs typically work with businesses of all sizes and industries to process transactions through the major credit cards. Thus, this is what is a merchant service provider means.
Giving your business the power to accept payments from anywhere in the world is easy with MSBS. As one of the best merchant service providers, we make it simple and secure for you to take payments online, in-store, or on the go. From credit and debit cards, we have a payment solution that's perfect for your business. Plus, our award-winning customer service is always here to help you along the way.
Types Of Merchant Services Provider
There are a variety of online merchant service providers to choose from, and it can be difficult to determine which is the best fit for your business. That's why we've put together this guide to help you make an informed decision.
There are three main types of merchant services providers:
Merchant Account Providers

Payment Services Providers

Payment Gateway Providers
Merchant Services Broker Solutions is one of the top merchant service providers in the USA, offering businesses a comprehensive suite of payment processing products and services. We work with you to find the best payment solution for your business, whether you need a merchant account, a payment gateway, or a PSP. With Merchant Services Broker Solutions, you can rest assured that you're getting the best possible service and support. Call us today on 888-912-6727!
Tips For Selecting A Merchant Service Provider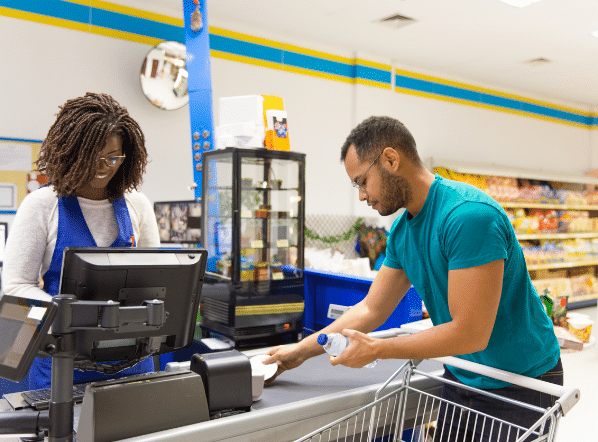 There are many benefits to working with an MSP and it's important to find the right one that fits your needs. Here's what you need to know about selecting a good MSP.
You want your company to have access to all the latest technology so you can accept payments from anywhere in the world at any time using any device.

Your MSP should be able to provide this level of flexibility while still being affordable for your budget and offering competitive rates without hidden fees or long-term contracts that lock you into unfavorable terms.

It's also important that they offer 24/7 customer support and give you access to their experts whenever necessary.

Finally, make sure they have plenty of experience working with companies like yours so they understand how best practices work within your industry and can help grow your business by providing valuable insights along the way!
Common Merchant Service Providers FAQs
We know that finding the right merchant service provider can be overwhelming. That's why we've put together this list of the most common FAQs to help make your decision easier. We want to make sure that you have all the information you need to choose the best provider for your business. 
Read through our FAQs and then give us a call to discuss your specific needs at 888-912-6727! We would be happy to help you find the perfect provider for your business.
How much should I pay for merchant services?
The payment for merchant services depends on the type of business you are running. Merged cardholders and acquirers have strict requirements, so they charge per-transaction fees without stressing out about annual or PCI compliance costs; whereas ISOs will vary depending upon your risk value as well as what kind (or number)of cancellation/compliance setup options fit best with theirs - all while still keeping everything affordable!
What is a good merchant service rate?
The average merchant's effective rate should fall between 1.7% and 2%. However, if you're paying more than .02 percent on every transaction despite following all of these tips then there may be something wrong with your business model!
What are small business merchant services?
Some of these small business merchant services serve as the backbone of any modern business. They offer payment processing and POS systems to small businesses which in turn allow them to accept credit card payments by way of debit/check via ACH transfer - all without leaving your desk!
MSPs work as intermediaries between customers' banks & merchants. During transactions funds from the customer's bank will be transferred over directly while also supplying equipment necessary so you can smoothly shop online using these services too.
If you're looking for the 'best merchant service providers small business' on your phone? Merchant Services Broker Solutions is perfect for small businesses of all types! From start-ups to long-standing enterprises, our team of experts will work with you to create a payment processing solution that meets your unique needs. So what are you waiting for? Contact us today at 888-912-6727 and let Merchant Services Broker Solutions help you take your business to the next level!