Software Integration & Accounting
Run your business and manage your costs more efficiently through our integrated payment systems.
The Benefits of Software Integration Solutions

More Efficient Performance
MSBS can help you save money and reduce human error by automating your accounting and business planning. Our integrated systems run automatically freeing you from data entry allowing you to pay attention to growing your business.

Payment Data Security in Mind
With services like encryption and tokenization, you can provide customers with a high-security payment standard. Better network security also protects businesses from any outside threat like fraud and data breaches. Better protection means higher consumer confidence and peace of mind.

Superior Customer Service
An integrated system allows your staff to better serve your customers and positively influence their shopping experience. Gaining insight into your customers' purchase history allows you to understand what your customer's preferences.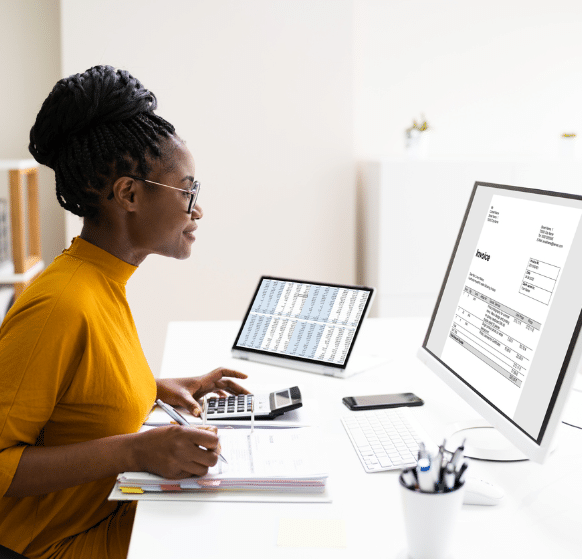 What Is Software Integration & Accounting?
When integrating different types of software parts or sub-systems, organizations need to consider the changes that will be needed in their data application. Software integration can help ease this transition by allowing users who are already utilizing an old system with legacy functionality access and utilize new cloud-based apps while also taking advantage of any improvements on offer through these upgraded interfaces. 
Software integration is the process of combining different software programs to create a more efficient system. Accounting is the process of recording, classifying, and summarizing financial transactions to provide information that is useful in making business decisions.
Software integration is the process of combining different software programs to create a more efficient system. For example, if you are a business owner who uses both a customer relationship management (CRM) program and an accounting program, you can integrate these two programs so that data from the CRM can be automatically transferred into the accounting program. This will save you time and improve the accuracy of your financial data using software accounting online as a solution for your business needs. 
Types Of Software Integration
Software integration companies offer four top-quality integration options for businesses of all types:
Star Integration:

This option is perfect for companies that want to create a seamless customer experience. 

Horizontal Integration:

This method is great for businesses that want to consolidate data from multiple sources.

Vertical Integration:

This is ideal for businesses that need to tightly control their process and information flows.

Common Data Format Integration:

It ensures data compatibility across applications. Whatever your needs, Merchant Services Broker Solutions has the perfect integration solution!
Software integration is the process of combining different software programs to create a more efficient system. There is powerful business software that provides users with the ability to integrate their data in various ways through the best integration software.
Process Of Software Integration
To take your business to the next level, it is important to choose a software integration system that is reliable and efficient. There are some very intricate steps in the software integration process:
A team of experts may work with you to collect all of the necessary information, analyze it.

A plan must be developed to meet your specific needs and requirements.

Once the system is created and the plan is developed, you can begin using it immediately.

The performance of the software integration should also be evaluated periodically.
Thus, this is what is software integration all about.
FAQs
What are software integration services?
Software integration services help companies connect their existing systems to new applications through
software integration tools
. The result is a smooth, efficient workflow that makes it easier for employees to get work done and customers to get what they need.
Software integration services are the process of linking two or more software programs so that they can work together. This may be done to share data between the programs or to allow one program to control another. Integration Services can be helpful for businesses that want to streamline their operations and make it easier to track important data.
How to accept credit card payments as a business?
The process of accepting credit card payments for your business is easy to follow if you have the right tools. A few simple steps will get everything set up and running smoothly! There are a few steps you can follow if you want to accept credit card payments as a business:
Decide the mode of accepting credit card payments

Choose a payment processing system

Acquire credit card processing payment software as well as hardware

Create a point of sale to actually accept credit card payments