Virtual Credit Card Services
Make your online transactions easier & trustworthy!
What Is A Virtual Terminal?
A virtual terminal allows you to process credit card transactions without the need for an actual physical machine. It's easy to set up and use, so you can start accepting payments right away. You can also manage your business 24/7 from anywhere with an internet connection. Through a virtual terminal, you can get access to fast and reliable virtual credit card services.

Benefits Of Virtual Credit Card Terminals
A virtual account allows you to pay for goods and services without having to reveal your personal or company credit card information. This protects your privacy and keeps your credit score intact. There are also other benefits of a virtual credit card terminal.

Virtual accounts also offer benefits like:
consolidated billing

improved cash flow

ability to track spending

domestic and international transactions. 
If you're looking for a safe, convenient way to pay for goods and services, a virtual account is a perfect solution. Merchant Services Broker Solutions provides the best virtual terminal credit card processing services! 
Features Of Credit Card Terminal
Features of a virtual terminal credit card processing provider may provide features such as:
tokenization and end-to-end encryption to keep your payments safe.

allows you to set up recurring payments, so you can automate your billing process.

with its fraud management tools allows keeping your payments secure from start to finish.

a point-of-sale system for your business

the payment gateway with virtual terminal functionality gives you all the power of a traditional POS system, but without the hassle of installation or maintenance.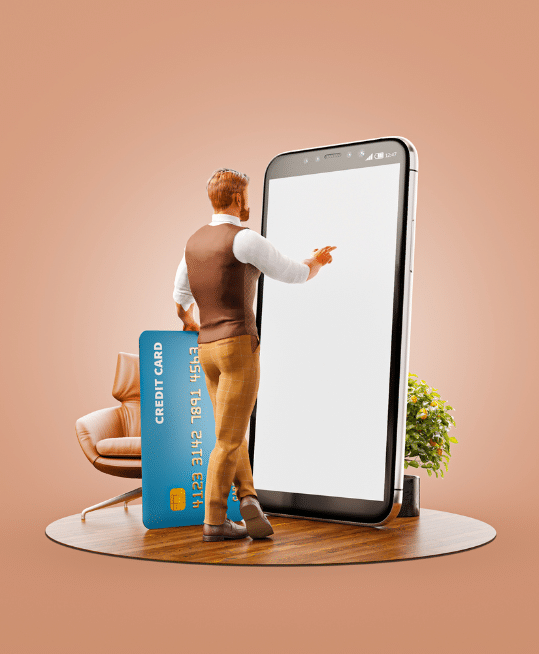 How Does A Virtual Terminal Work?
You can know more about how does a virtual terminal works in a few simple steps:
Logging into an online dashboard or payment gateway and opening up the virtual terminal is incredibly simple.

The process for selecting a card type, whether it be credit/debit or eCheck (or ACH), consists of entering sales amount with any other order notes you may need to enter while hand-keying in your personal information such as billing address which will then allow users approval by clicking "submit." 

Most terminals also provide email copies on file so they can quickly get back in touch if there are errors during the processing like incorrect fraud flags raised due to users notifying them ahead of time before shipping products out.
Why Do You Need The Best Virtual Terminal Credit Card Processing?
Whether you use a virtual credit card payment processing service as your primary credit card acceptance method, it's always good to supplement options for settling payment. You never know how your business may shift or the economy can change- so make sure that if anything happens in either of these areas where phone payments are needed because they offer more flexibility than mailing checks!
Virtual terminals and virtual credit card processing are a perfect fit for businesses that do not use automated systems. These providers have different pricing models, and it's important to determine which one will work best with your needs before investing in their service!
Many merchant account providers will provide access to an online platform which includes many features such as picking up orders from customers on-site through their smartphone app – making them perfect substitutes when dealing with slower check clearing periods during the holidays season.
FAQs
How to generate virtual credit cards?
Step 1: Visit the specified website to generate your virtual credit card
Step 2: Choose the credit card of your liking
Step 3: Fill in your details and 
Step 4: Verify with a pin to submit your application.
Step 5: Post the required documents for authorization
Step 6: Your virtual credit card will be ready instantly.
Step 7: Log in to your account using the registered mobile number to get your virtual card details.
Step 8: Use your credit card details for online transactions for future purposes
How to make virtual credit cards online?
A virtual credit card is a tool to use for online transactions. Your virtual credit card becomes online as soon as you authorize it from your concerned bank.
What is a virtual terminal for processing credit cards?
A virtual terminal is an online payment gateway that allows you to process credit card transactions without the need for a physical point of sale (POS) device. This means you can accept payments from your customers anywhere, anytime with virtual terminal credit card processing.